A whopping 79% of parents save for college. And half of all families have a 529 savings plan for their children. These findings are from the College Savings Foundation's 12th annual State of College Savings survey.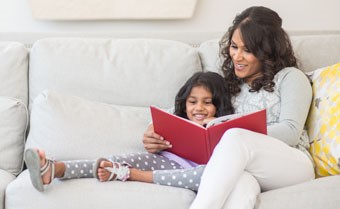 More than 50%* of college-savers are using 529 plans and taking advantage of their benefits, according to the study. Increased earnings from lower returns and tax-free growth can make a big difference. According to a Morningstar report, the average family could save 25% less and still have the same amount put away for their child's college fund by putting that money in a 529 plan, versus saving that money in a checking or savings account.
The CSF study found common strategies among almost 800 parents surveyed who are saving for higher education. Here are 5 ways these college savers implement these strategies in order to better prepare for hefty tuition bills.
Most save steadily

Regular savers who take advantage of automatic contributions, for example, using the recurring contribution feature of their 529 plan, typically save more over time than inconsistent or lapsed savers, according to experts. A consistent approach is the most popular way to save. According to the CSF survey, the majority of parents (78%) follow a set schedule, with a little more than half (51%) saving monthly, 19% saving quarterly, and 8% saving on an annual basis.

They put away more as college gets closer

Getting a late start on saving isn't the end of the world. Many parents can put away more money as their kids get older, and 42%*of parents report that they're saving more than they were a year ago.

They enlist their kids to help

Putting some of the responsibility of saving for college on their children can allow parents to focus on saving for their own retirement. 72%* of parents expect their children to contribute to their education. 46% say their children will work to earn the money through a job, while 24% expect their kids will tap their own savings.

They find deals

Looking for a way to cut college costs? Most savers are. A popular strategy for 28% of parents is to have students live at home and attend school nearby. Other money-saving moves include starting at a community college before transferring to a 4-year school (26%) and loading up on advanced credits (14%).

Many still borrow

Despite the popularity of 529 plans, most parents (57%) plan to borrow to pay for college. Among them, the majority (62%) said they'll seek a loan, while 18% plan to pay with credit cards or a credit line cash advance.

As this survey shows, college is on the minds of most parents. They're saving what they can to prepare for big costs. But most people don't stop there. It takes a combination of smart strategies for most families to fund a child's college education.